Anthilla Properties - SMDC S Residences | 5 Surprising Things You Didn't Know About
SMDC S Residences - Mall of Asia Condo For Sale.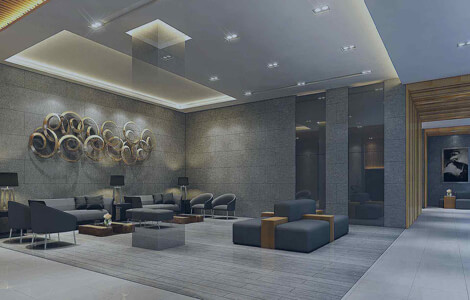 Given the busy city life that we have right now, there has always been a need for a convenient place to call your home by making sure that it's in the heart of the city and armed with accessibility. Well, we all know that picture-perfect residential development which is none other than the S Residences. Spoil yourself and your family by experiencing its magic and suitability for your every need. If you have ever wondered about the uniqueness and surprising facts about one of SMDC's Premier developments, then you have come to the right place. The S Residences which is a leading 3 tower condominium project is located at the Mall of Asia Complex, Pasay City. It is inspired by a modern resort giving you the benefit of an indescribable luxury. Its wonders are highly in-demand and here are the top 5 surprising things that you should know about it by now:

1.) S Residences is the mixture of business and luxury.

Provided by the fact that it is located within the Mall of Asia Complex, its location is a sure win for the future homeowners since the place is surrounded by both business-related establishments as well as pool of hotels, malls, and other places for entertainment. It is the epitome of balance as you can easily enjoy the perks of being nearby your work during the day and live the moment at night through the various choices around the place. Your interests can be improved through the diverse community surrounding it giving you the freedom to explore the vibrant city of Pasay. It also promises the accessibility you're craving for.

The Bonifacio Global City is just a few minutes away for you to delight in strolls and shopping. The Makati Central District Business Center is also very nearby along with Ortigas CBD and even Quezon City to take you to your friends living at North. Other entertainment attractions include the Manila Ocean Park and Star City. For some luxurious vibes, you can also drop by at The Mall of Asia, World Trade Centre bazaars, City of Dreams and PAGCOR Casino. The possibilities are practically endless given the locations you can visit near the one and only S Residences.

2.) S Residences offers exceptional amenities and features you've never seen.
Who could've imagined that you can enter a place and instantly forget all about your worries and diminish your stress just by the look of it? S residences just perfectly does that. Its interiors are boasted due to its sleek features and designs. You have a wide selection to choose from depending on your need or taste. S Residences' amenities are surely going to convince you that you have done the right decision of buying a unit because of its boundless perks. You will be first greeted by the friendly staff and be amazed at the grandiose lobby. Then, the recreational amenities are certainly going to give a sense of comfort and relaxation. There are also myriad swimming pools to choose from whenever you need to chill. For families, there is a children's play area and a jogging path you can enjoy for every peaceful morning you wish to attain. For more serenity, the place is also surrounded by lush gardens and is perfect for strolls. The homey feeling you can experience with S Residences is truly a life-changing one so you better make it count and see the difference.

3.) S Residences is strategically nearby MOA for your convenience.

SM Mall of Asia, which is one of the biggest shopping malls in the Philippines, is just a few walks away from S Residences meaning it gives more opportunities for a better living condition. It is just a close proximity to the Mall of Asia Arena and Manila Bay. If you don't know it yet, it is also surrounded by various corporate offices and attractions. It is practically a limitless opportunity for employment and business. Not only that, they are also nearby some of the best schools and top rated hospitals. Surely, S Residences is the all-in-one place you have been looking for.

4.) S Residences is equipped with prime finishings.
This remarkable residential development doesn't only wow people because of its amenities but its room features as well. Your home will truly be like a modern resort with the features it showcases and the possibilities you can add to it. Your unit will be one of the finest given the unbelievable finishings it possesses. For your information, the kitchen in your unit is furnished with granite kitchen counter top, painted walls and ceilings as well as stainless steel sink and tiled floorings. What more can you ask for? Every corner of your unit is polished with impeccable floor tiles. There is little effort needed for you to exert in making it more beautiful given the prepared features that have already been set for you.

5.) S Residences is guaranteed safe, affordable and worthy as an investment.
This highly-acclaimed structure is much defined given the timeless design and incomparable service you can experience by living with it. With S Residences, you are given the confidence that you are only getting your money's worth as you surely fulfill your home and life goals. Nowadays, investing in these kinds of location is a very smart move given the future benefits it can give to you in terms of rental and business purposes. The great thing about S Residences is that it doesn't just become a unit which you will consider a house, but more of a home given its undeniably striking features.

Now that you've identified all astonishing facts and surprising information about S Residences, there is now a hope waiting to be unraveled to give you the best living condition you can imagine. S Residences can be the centerpiece of your life given the numerous perks you can have with it. S stands for Superior. Stable. Spectacular. S Residences is the home you've been dreaming of.




Tags: SMDC S Residences, SMDC Premier, SMDC MOA