Anthilla Properties - Coast Residences - 5 Things You Didn't Know About
Coast Residences - 5 Things You Didn't Know About SMDC Condominium In Pasay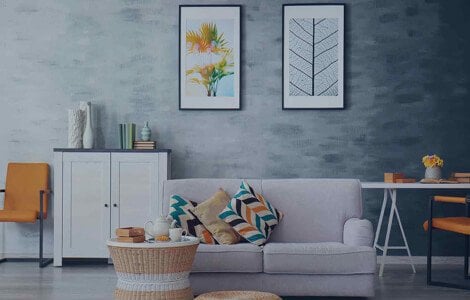 So you often dream of a luxurious condominium apartment. What if, we say that, it is possible to get your dream home within your planned budget? Home buying is a complex process and often the buyers are charged extra in lure of giving them their dream home. Well, the market also has some fair players and Coast Residences is one of them. In this article, we are going to discuss the 5 least known luring facts about Coast Residences:

Breathtaking location:
The natural harbor, Manila Bay is an attraction to the eyes and soul. The calm and beautiful water coast line can make your mornings serene. Coast Residences is situated at the coast line of Manila Bay. Doesn't that sound like a dream come true? A house near clean water is a heaven's place. If you are an early riser, your mornings will start with an apparent sunrise. The exotic location gives a beautiful sight of sunset. In a busy city like Pasay, your home will be your dearest.

Versatile Place:
The condominium apartments are not restricted to residential usage. Have you ever thought about a workplace near the sea shore? The location and the construction serve multiple purposes. If you are nuclear family, if you are a couple or even if you wish to use it for your business. Coast Residences apartments are versatile and spill comfort.

Unique Balcony Designs:
If looked at carefully, you will find that the structure of the building is not plain vertical rectangle. The balconies resemble to the wings of sea gulf. This is made with the intentions that you can get the comfortable view of city sights. The downward curve in your balcony window will make it easier for you to savour the enchanting views of Manila Bay.

Center Location:
Manila is the oldest city in the Philippines and has evolved into modernity with time and colonial rules on the country. Fortunately, the location of the Coast Residences is spotted as the center point of the Manila city. One step outside your home and you will find numerous things to do. Maybe, this is why the location is a perfect stay for the wanderlusters. Dwelling at the heart of a historic city is a rare deal. Isn't it?

Ultimate convenience for family:
The Coast Residences condominium has separate options of adult pool and kiddie pool. Certainly, this provides you the convenience of living a cozy life with respected privacy. You feel the aura of tangible privacy and freedom to living with joy.
Tags: SMDC Coast Residences Pasay