Charm Residences - Preselling Condominium
Premium project of SMDC in San Isidro Cainta Rizal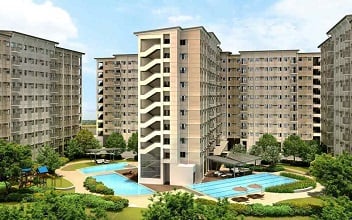 Project Type : Condominium
Listing Type : Preselling
Developer Name : SMDC
Units : 2 BR
Price: ₱ 3,700,000 & Up
Address : Felix Avenue,
Location : Cainta , Rizal PH Charm Residences SMDC Charm Residences Charm Residences SMDC Charm Residences Cainta
https://www.phsmdccharmresidences.com
A charming community in the heart of Rizal, the Charm Residences Cainta is another of SMDC's innovative residential development that features a garden-inspired haven. The Charm Residences Cainta is just 30 minutes away from Pasig City, a few meters from the LRT-2 Cainta Junction, and just south of Antipolo City, Rizal. Makati is a mere 13km from your brand new home while Taguig City (especially BGC) is only 11km away. As you live a charmed life surrounded by a mesmerizing neighborhood, the Charm is a perfect blend of a live-work-play enclave. Here, you can enjoy living while you are near your workplace, your children from school, and you got to relish the site's recreational amenities right from your doorstep.
Chase your dreams while settle at the Charm Residences, here, everything is possible. This 7-tower condominium residential development will give you more choices in finding the right condo unit for your family's need. Start your new life with a brand new living condition only the Charm can provide. Choose among the offered variations of 2-bedroom units that will fit your requirement. The fascinating recreational amenities, including a lap pool and kiddie pool, are integrated with lush greens of pocket gardens and landscaped areas. There are also commercial areas beside the community that will provide basic necessities for the residents.
The Charm Residences is clean living while you succumb to the rustic and quaint characters of the town of Cainta. The town of Cainta is the fastest-growing economy in the whole province of Rizal where more commercial and industrial establishments are relocating because of the abundance of professional and highly-skilled manpower. On this regard, the Charm Residences Cainta Rizal is the perfect place for your family to be nourished and nurtured as well as your business.


Popular Links
Charm Residences
Charm Residences Towers
Charm Residences Location
Charm Residences For Rental Units
Charm Residences Resale Units
Charm Residences Pre-Selling Units
Charm Residences Showroom
Charm Residences Amenities
Charm Residences Price
Charm Residences Contact
Charm Residences SMDC For Sale Price List

| Unit Name | Project Name | Developer | Price (₱) | Location |
| --- | --- | --- | --- | --- |
| 2 Bedroom | Charm Residences | SMDC | 3,700,000 | Cainta, Rizal |
| 2 Bedroom + Balcony | Charm Residences | SMDC | 4,700,000 | Cainta, Rizal |
| 2 Bedroom End Unit | Charm Residences | SMDC | 4,900,000 | Cainta, Rizal |