Green Residences - Ready For Occupancy Condominium
Premium project of SMDC in Taft Manila Metro Manila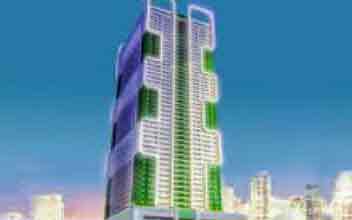 Project Type : Condominium
Listing Type : Ready For Occupancy
Developer Name : SMDC
Units : 1 BR
Price: ₱ 4,200,000 & Up
Address : Taft Avenue, Manila
Location : Manila , Metro Manila PH Green Residences SMDC Green Residences Green Residences SMDC Green Residences Manila
https://greenresidences.phproperty.com/
Why Should You Invest in Green Residences?
Parents whose child is about to go off to prestigious colleges like De La Salle University you want to make sure they will get off on the right foot. First thing you want is to be sure they will receive the best education money can buy. This decision is often difficult. If you don't have a child going off to college and just looking to invest in a property that is going to earn a profit then you should look at investing in one or more of these properties. This property is versatile for investments and parents. In the parenting world when protecting your children, you will do and pay anything to give them the best. This is something that most people wouldn't consider when join a project pf tis magnitude. When you want to make the right choices on where to put your money sometimes you must think outside the box. Although it may appear unethical to turn a profit off parents but that is the nature of business. So, what follows is a in depth analysis of what you can expect with your investment or for your child's future residency.

The building is said to stand at 50 stories. So, you are looking at one of the tallest residences. This building will be as high as the Metro Skyline. Its unique design will soon be one of the greatest wonders of the world. This would be a wonder to live in. The first floor you will be surprised to know this floor is going to be called the commercial Area. The commercial area is where this building houses its mall. You will never want to leave. Shop till you drop or buy what you need whatever the case it will have it all. Key features to benefit the property smoke alarms, key card entry and top of the line fire detectors. The building is said to be a futuristic outlook of what's to come. Nothing beats having help at any time. So, they are going to also have included 24hr added roving security. Everyone safety will be safeguarded whether it be money or your child. Here they will all be safe. With these features and remarkable size there are also fire exits. In the projection details they also have garbage and sewage treatment plant to housed within the structure. The will also contain several 12 high speed elevators. These will lead to several different areas of the building. To prevent long waits for an elevator and to prevent any fire hazards or future risks. 8 elevators that go from 28th floor to the roof deck. They wanted to make that there was going to sufficient elevators and methods of exiting the building of this and nature all aspects were considered. In case of a major power outage or severe storm they have generators that will kick on and maintain the building with full power. The units will feature several outlets and lighting fixtures to ensure that all things electronics in the building will be sustainable and your investment has sufficient added bathroom and bedroom needs. The building will also house a mail room. In this mailroom will sort all packages and keep them until you collect them. Mail privacy is a priority for additional safeguards to avoid lost packages or stolen mail. 9th to the 50th floor contain all the residential units. This just with the building and yet the benefits don't end there.
The building is location makes it the best option for all parents and students looking to excel and become something that is greater than themselves. The local access and closest landmarks are what will hold the appeal to most parents. It is close to De La Salle University, St. Scholastica's College, College of St. Benade, Rizal Sports Coliseum and you will have access to Vito Cruz and Qu vivo LRT Station. This building primary focus is to keep the bright minds on their education without losing focus so if shopping and partying is a distraction this building focuses on both leisure and educational aspects of their lives. You want to maintain a certain level of balance and keep the student focused on the task at hand, but you also don't want to burn them out. They are going to need something more to keep them entertained and allow them to unwind from the arduous strain of passing all those exams that they are working hard to finish and accomplish their goals that they set out to accomplish. Being as the building is student oriented and located at the center of the education hub. You never must worry about whether your child is getting the nutrition and healthy balance they need. This point again more towards the location of the complex. With access to a huge selection and variety of restaurants, cafes, local and international fast food chains, convenience stores, the malls food court, they even have access to a Save more market in case they just want to stay in and not leave they don't have to. Which brings us to the next segment on benefits of investing and why it will be lucrative.

If you are looking for key selling points on why this project is projected to have a high return in your capital investments, here's where the project excels. Due to the unique project type and concept makes it already a possibility that it will be popular and in high demand. If you do the research you will see that most college campus' that provides housing to their students are currently always full. This means that the more students that get accepted to the university will have to consider getting housing elsewhere. With this being a well-known fact most parents are willing to pay top dollar to ensure that their children's residential needs and their educational ones are in turn both mutually beneficial. Statistics show that students that live off campus or even on at times are far more likely to face certain issues whether it be robbery or an accident, this building makes sure that their children can rest their head safely at night which means so will the parents. Affordable housing off campus may not always be the safest and with parents don't want to face the possibility that if they had just spent that little extra then their child would have been safe. The fact that most would rather just pay then ever feel just a little of that guilt is well worth the investment. This will add to its value including its scarcity value. Scarcity value will increase, why, because there is no other project of this magnitude or of its kind. In a real estate market, now would be the time to take part because the more popular this plan becomes the scarcity value will deplete and when that happens you want to make sure that you are already cashed in from the original plan vs when the value has diminished drastically.
For the students looking at a new place to call home while they are finishing their education this can be a scary transition for them. They are leaving the world they once knew and entering a world of unknown and endless possibilities. The parents want to make sure their kids are safe and the kids want to be sure that they are not making a mistake. Together this makes for a hard pitch to sell. It can be exciting at first when your stepping out on your own in world, but most kids are hesitant and resist the idea of leaving home forever. So, to make things easier the buildings design was engineered for every type of student, from the book worm to your college athlete there's a place for everyone. The buildings 8th floor is separated in to two separate zones passive and active. Passive zone features a study hall that contains a library for students to study or arrange study groups outside of the classroom. It also has a game room where you can feel free to unwind and hang with friends while relaxing in a place where the atmosphere matches your mood. In the active zone, you will have access to a fitness center and function room. In the Sky lounge which can be found in the active zone features views of Manila Bay. So, if your college student is aspiring artist the view is breath taking enough to inspire any talent. They also have access to the, Skyline what more could a creative mind possibly ask for. As if that wasn't enough the building also features on the 8th floor two swimming pools. The first being used for laps so if you have an Olympic swimmer on your hands be sure that they will have access to a pool that is going to help them get their practice in. The other being a much simpler wading pool can be used for a relaxing swim or just looking for a more calming experience this is the pool for you. Whatever your forte the building is well equipped to suit your students every mental and physical needs. If your students commute requires that they have access to transportation, don't fret the building has access to those needs as well. With access to Jeepneys, taxi's, LRT stations, FX and public transportation located on Taft Ave they never must worry about how they will get to class and get there on time. Since they will have readily available access to both public and private transportation.
This building is paving the way to help keep those bright futures bright. Maintaining a balance of leisure and educational lifestyle. This resort type condominium is the first of its kind allowing to be the best. Doesn't every parent want to give their child the best. Sending them to the best schools, providing them with best tutors, why wouldn't they want to give them the best place to live that will be both mutually beneficial and contain their best interests at heart. If that's not enough to sell you on the idea of investing or purchasing a residence here then nothing will. The future holds great potential and endless possibilities for any youngster wanting to make their mark in their world. If you are wanting anything more perfect then this, it is almost guaranteed that you won't. From the 24-hour security to its amazing study halls. This is the place where dreams come true. The campus dorms can't even come close or compare to the amazing benefits this building is bringing. In the long run the investments will pay off whether you are investing in the future of the children that are attending or if you are a real estate looking to make a lucrative investment, this building will be the best-selling point. How many 50-story high building have you seen with benefits like? How many college dorms have you come across tailors to the minds of your students like this? What is the price you are willing to pay on the chance that they will either succeed or fail? Are you willing to gamble away your kid's future to save a few bucks? Are you willing to pass up the opportunity of a life time just because you are unsure that you want to break into this newly projected market? These are the questions that you should ask yourself before deciding on going elsewhere for housing. Opportunities to invest on a property and project of this magnitude only comes once in a life time, and once it's gone its gone there's no turning back the hands of time to reconsider your decision to say no. Take a chance now or you may find yourself regretting it later. For parents looking to safe guard their children's future, taking advantage now for your student's future may turn out to be your future investment as well. All things considering a market like this and a project with this many selling points are those that only come once in a lifetime.

Popular Links
Green Residences
Green Residences Location
Green Residences For Rental Units
Green Residences Resale Units
Green Residences Pre-Selling Units
Green Residences Showroom
Green Residences Amenities
Green Residences Price
Green Residences Contact
Green Residences SMDC For Sale Price List

| Unit Name | Project Name | Developer | Price (₱) | Location |
| --- | --- | --- | --- | --- |
| 1 Bedroom | Green Residences | SMDC | 4,200,000 | Manila, Metro Manila |
| 1 Bedroom + Balcony | Green Residences | SMDC | 4,200,000 | Manila, Metro Manila |
| 1 Bedroom Deluxe + Balcony | Green Residences | SMDC | 5,000,000 | Manila, Metro Manila |