Lush Residences - Preselling Condominium
Premium project of SMDC in San Antonio Makati Metro Manila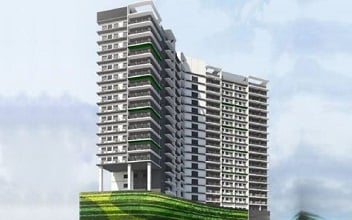 Project Type : Condominium
Listing Type : Preselling
Developer Name : SMDC
Units : Studio, 1 BR
Price: ₱ 6,500,000 & Up
Address : Bagtikan St. corner Kamagong St.
Location : Makati , Metro Manila PH Lush Residences SMDC Lush Residences Lush Residences SMDC Lush Residences Makati
https://www.phsmdclushresidences.com/
One of the best residential developments to rise in the country's premier city is LUSH RESIDENCES from one of the top real estate companies today, SM Development Corporation (SMDC). The dominance of SMDC in this flourishing real estate and development industry is a testament to how successful and acclaimed their previous projects are in almost every nook of the country, more so in the key cities. Makati City is no exception. SMDC's presence will be felt strongly with the emergence of Lush Residences.
Imagine living in an urban paradise – complete with all the modern amenities and facilities you can indulge in such as a pool, a fitness center, a playground, a multi-purpose hall, a garden with all the lush green spaces all around you. A home where comfort awaits you - meticulously planned, spacious, warm and cozy with the most elegant interiors. A refreshing environment that would welcome you anytime, more so after a hard day's work. If you're looking for a place to have a balance of all: work, play and rest – then, no cause for worry. Everything will be a reality once you reside in this neighborhood at Makati's northern portion.
Choose your own home depending on your needs: studio unit, studio with balcony, one-bedroom unit, one-bedroom unit with balcony, one-bedroom unit with balcony and one-bedroom unit with den all with the breathtaking city views, either Makati or Manila.
Working in Makati is a big plus – you will be there in your office in an instant. Excited to shop in high-end malls and retail centers or dine in fine restaurants and hotels? Oh well, you'd be able to experience that with so much ease as there are the best malls, restaurants, hotels, art galleries and parks within the vicinity. Even supermarkets, churches, hospitals and schools are just nearby.


Popular Links
Lush Residences
Lush Residences Location
Lush Residences For Rental Units
Lush Residences Resale Units
Lush Residences Pre-Selling Units
Lush Residences Showroom
Lush Residences Amenities
Lush Residences Price
Lush Residences Contact
Lush Residences SMDC For Sale Price List

| Unit Name | Project Name | Developer | Price (₱) | Location |
| --- | --- | --- | --- | --- |
| Studio | Lush Residences | SMDC | 6,500,000 | Makati, Metro Manila |
| 1 Bedroom | Lush Residences | SMDC | 7,300,000 | Makati, Metro Manila |
| 1 Bed + Balcony | Lush Residences | SMDC | 7,500,000 | Makati, Metro Manila |
| 1 Bed End Unit + Balcony | Lush Residences | SMDC | 8,200,000 | Makati, Metro Manila |
| 1 Bed + Den | Lush Residences | SMDC | 10,100,000 | Makati, Metro Manila |